Naithon Beach Club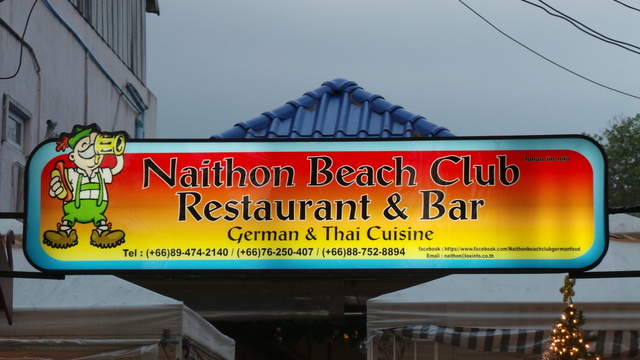 The restaurant with family atmosphere, directly on the Beach Road of Naithon, of one of the most beautiful beaches of Phuket. Here you can experience the sunset with good meal led by Helmut and Noi Apasra Meyerand Son.
For many years Helmut & Noi Meyer operated the very popular Grillhutte in Patong, Phuket. Here a cuisine of German, Thai and European food where served at a very high standart of presentation.
Having relocated to the beautiful Naithon Beach Phuket some years ago Helmut, Noi and family have continued to offer the same high standards to old and new customer at their beach side restaurant.
They now invite you to enjoy the atmosphere of welcoming comfort at their new restaurant a short distance from their original site but still overlooking Naithon Beach where you can enjoy the white sand and glistening water during the day and the beautiful sunsets of an evening.
Restaurant
The newly designed restaurant is located in the middle of the beach promenade of Naithon Beach. Here you will find a family atmosphere, relaxing with good food and good Society.
The restaurant is the meeting point for many regular guests of NaithonBeach, but also by many lovers of fine cuisine, which take an extra one more arrival in purchasing.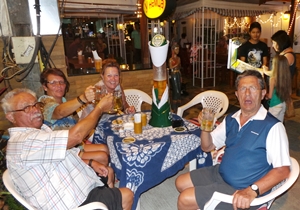 Menu